30 Jul

Two for One Beauty

In the world of beauty, things can get overwhelming fast. There's always a new product claiming to be the next-best-whatever in the pages of next month's fashion mags. So what's a trend-setter to do, to keep product-overload at bay? Our recommendation: simplify your routine with products that do double-duty. Make these your staples, then keep an out on the others, and only the others, as the newer models come out. Soon, your beloved 2-for-1 products will be your baseline, separating your "must-haves" from your "maybes"—no stress required.

Our Double-duty Top 5:

1. Replace your body wash and moisturizer routine for a Beautifying or Stress-Fix™ Crème Cleansing Oil, which moisturizes as it cleans. And of course, with essences like organic lavender and clary sage or rosemary and bergamot, they smell great—so you might even replace your perfume, too.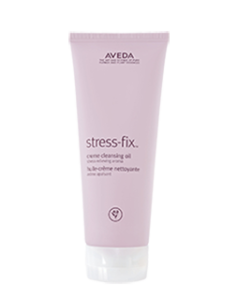 2. Use Shampure ™ Dry Shampoo when you travel. Not only is it small and less messy for a suitcase, it's perfect for restoring life into second-day hair by adding volume or reviving hair after a workout. And travel aside, it's invaluable in transforming hair before a special occasion, adding just the right amount of grip you need for braids, updos or the like.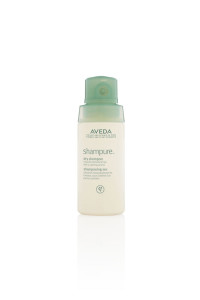 3.  Try Aveda Be Curly™ Co-Wash on occasion, in lieu of the classic shampoo + conditioner combo. NOT just for curly hair, this product is an unsung hero of Aveda's, probably because of the confusing name. It's more of a cleansing conditioner—like a 2 in 1 shampoo you stopped using, but in reverse and actually good for your hair. It works for any hair type, especially if yours is colored, damaged, or prone to breakage, and it's always liberating to skip a step now and then.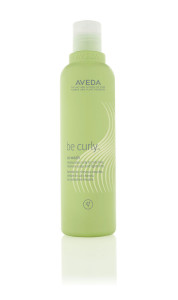 4.  Overwhelmed about damage treatments? Try Damage Remedy™ Daily Hair Repair. This leave-in treatment delivers 6 remedies in 1 step—smooth it on to instantly repair, strengthen, protect, detangle, soften and boost shine. Plus it's lightweight and silky, with just the right consistency for detangling the kids' hair in a snap. They'll feel special using your "good stuff," and maybe even hold still while you comb—a bonus that would bump this to all-star status in our households.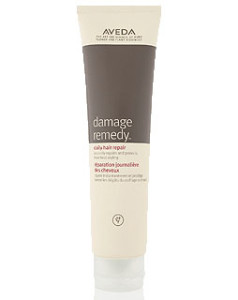 And last but not least, keep a bottle of Aveda's Stress Fix Composition Oil™ A winner of the Oprah Magazine Beauty O-wards, it's a post-shower moisturizer, cuticle softener, hand and foot moisturizer, muscle tension reliever, bath oil, massage oil, and aroma all in one. Think of all the mental energy you'll save, just with that one.