29 Jun

Perfect Beach Hair

Beach hair might be the little white dress of hairstyles: easy, effortless, casually elegant when done right, and best employed in the warmer months. In our dream world, we acquire perfectly tousled tresses the old-fashioned way (read: frolicking on the white sands of Antigua or somewhere similarly exotic). But when that's not an option, we like to have a few tricks up our sleeve for at least looking like we've just enjoyed a day of sand, salt, and sun. Read on for a few of our favorites.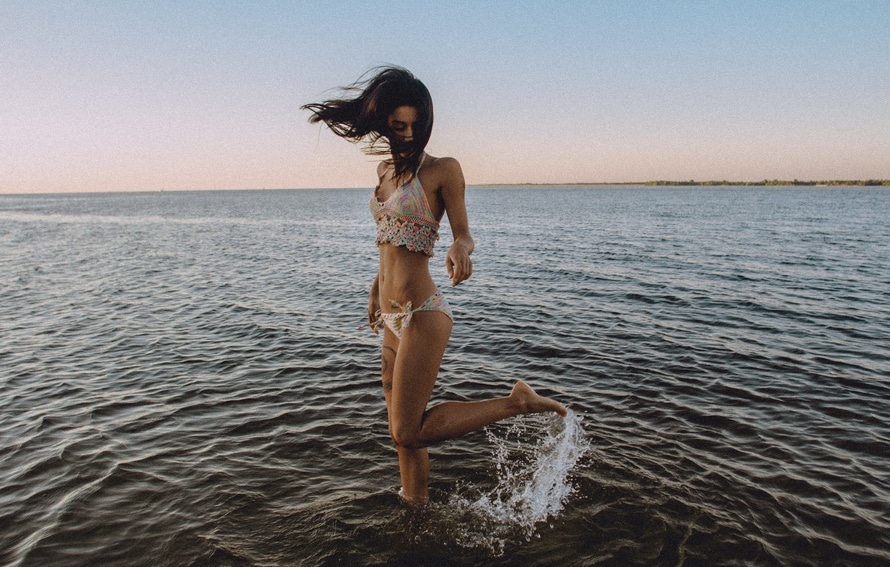 Embrace Your Length
Good news for those with long locks: your chances of looking the wrong kind of windswept dramatically decrease with each added inch. It's also easier for you to pull off one of our favorite methods for achieving tousled perfection, featuring Pure Abundance Hair Potion. This like-magic formula transforms as you use it from a powder to a light, absorbent lotion, leaving you with perfect texture and extra volume.
Simply puff the product directly onto your hair, then finger-comb it through and begin to twist your hair to form coils. (Pro tip: make sure to twist the pieces away from your face.) Use your blow dryer on low heat to set it in place, then lightly tousle for a piece-y effect. Imperfect is perfect.
Style in Your Sleep
There is such a thing as #wokeuplikethis hair that's worthy of wearing out in public. To style medium-long hair overnight, simply distribute Be Curly Curl Enhancer throughout your hair, then secure it in a ponytail at the crown of your head. Start twisting, and keep going until you've created a tightly coiled bun. Secure with bobby pins or a cloth hair tie.
In in the morning, gently unravel the hair in front of your face, then fluff and tousle as needed to achieve your desired look. Smooth over any rough spots with 1-2 drops of Aveda's Dry Remedy Daily Moisturizing Oil.
Re-think Your Flat Iron
For shorter and mid-length hair, you can try using a flat iron at medium-high heat. Working with sections that are about an inch and a half thick, gently pull the flat iron through while twisting the tool away from your face to create a spiral. The end effect should be a gentle twist—no sausage curls in sight. To avoid crease marks, clamp down loosely and make sure you keep the iron moving.
Leave it to the Pros
Can't quite get the hang of styling, or need a tutorial more suited to your hair type? Head into the salon for tips, tricks, and product recommendations. (If you want to go the extra mile, create a Pinterest board that showcases your beach hair goals.) Because we can't give you a week at the beach—but we can at least make you feel like you had one.