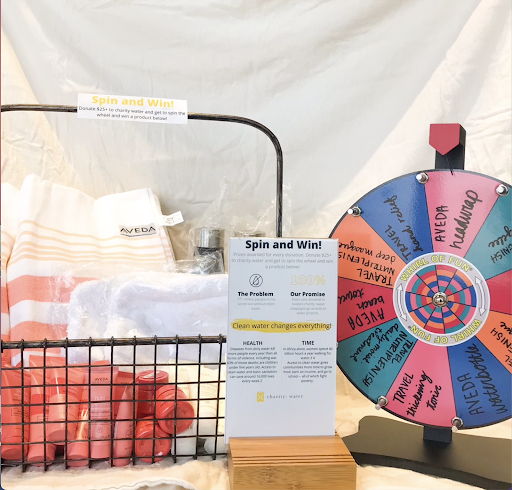 21 Apr

Green, Luxurious Ways to Love the Earth & Yourself

April is Earth Month, which is near and dear to our hearts. We celebrate our planet and further our commitment to being green, while spreading the message of eco-friendliness around the globe. As an Aveda salon, Trios Salon in Fort Collins is proud to keep sustainability at the heart of our culture and practices. 

There are a few ways you can help us support both the planet and these fabulous organizations—all while giving yourself a self-care boost.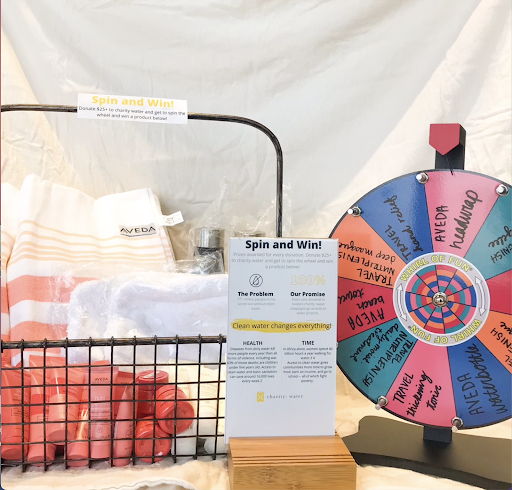 HELP US RAISE MONEY FOR Charity: Water
All proceeds from Aveda Retail Sales will be donated to charity: water and a local partner, Western Resource Advocates, on Earth Day this Friday, April 22nd. Act now and make any donation to charity: water, to enter our "SPIN TO WIN" to win a prize ending Saturday, April 30th. Charity: Water is an organization whose mission is to bring clean, safe drinking water to those who need it all over the world. We're raising awareness for Western Resource Advocates and a local compost company this Earth Month, as well as becoming a Green Circle Salon and recycling up to 95% of our waste. 
RUN, DON'T WALK! MOTHER EARTH IS TRACKING YOUR STEPS
Want to raise funds for charity: water? Make sure you sign up for the Aveda Earth RunWalk! Get in on the fun when you join fellow runners and walkers, and keep track of your progress through the MoveSpring app. 
PURCHASE LIMITED-EDITION AVEDA SHAMPURE SHAMPOO BARS
Aveda's limited-edition Shampure Nurturing Shampoo Bars are available during Earth Month only, so stock up while they're here! Five dollars from each purchase goes directly to charity: water. This bar is as practical as it is luxe, providing weightless, long-lasting nourishment for your hair and infusing tresses with the iconic calming Shampure aroma. 
Like all Aveda products, these bars are vegan and come in zero-plastic packaging. Pick yours up here:
View this post on Instagram
SKIP THE SHAMPOO—BUT MAKE IT ECO-FABULOUS 
Skipping shampoo will save you time, water, and the Earth. Keep your hair fresh with Aveda's no-wash & naturally derived solutions:

Foam Reset Rinseless Hydrating Hair Cleanser

— This gives all textures of second-day hair added moisture, shine, frizz reduction, bounce and definition. It's amazing for cooling the scalp and hydrating hair from roots to ends.

Rinseless Refresh Micellar Hair & Scalp Refresher

— This is for instant super cleansing with micellar technology. It's an awesome frizz-tamer and it's ideal for slightly wavy to tight, coily textures—the perfect product to combat humidity.

Shampowder Dry Shampoo

—

This absorbs excess oil, impurities and sweat with powerful botanical powders. It also works wonders for second-day hair and instantly adds texture and volume. Its fresh Shampure scent is always a crowd pleaser, and its non-aerosol packaging is great for the environment, too! 
View this post on Instagram
DONATE DIRECTLY TO CHARITY: WATER
Each donation is like a drop of water in the ocean—each one adds up to make a much larger impact. Any amount is appreciated! Donate here and learn more about charity: water.
Using Aveda's 100% vegan, cruelty-free, plant-powered products is always a way to be kind to the earth while supporting an eco-friendly business like Trios Salon! While we love to go all-out during Earth Month, for us, every day is Earth Day.
We should cherish our mothers as we do our Mother Earth, and what better time to do so than Mother's Day? Gift your favorite mom Aveda's products and salon gift cards for Mother's Day on May 8. She'll thank you, and the Earth will thank you, too!
Call or text us at 970.266.8746 to book a luxury service, and click here to stock up on products!