22 Feb

WHY YOUR HAIR ISN'T GROWING

Hair not reaching the luscious lengths you'd like it to? You're not alone. The good news is, there's plenty you can do to promote and maintain healthy growth. But before we get to that, we'll share one important caveat—since knowledge is power, and all.

Every hair on your head is in the midst of a three-stage growth cycle: essentially grow, rest, fall out. The phase of that cycle during which the hair is actively growing varies in length from 2-6 years by person. If you're genetically inclined to a shorter growth cycle, no amount of stellar hair care or miraculous supplements can earn you locks that cascade down to your lower back. But, don't despair. Read on for our proactive tips for reaching your desired length.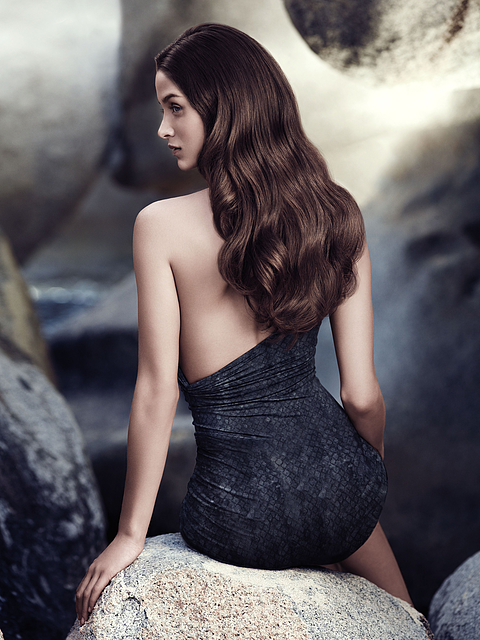 Add protein to your repertoire.
Long hair necessitates strong hair. Fortify your strands with protein-depositing products that essentially fill in areas of damage. Use Shampure conditioner two times a week in lieu of your usual conditioner, or use Aveda Damage Remedy Daily Hair Repair as your style-prep product (you definitely should be using one).
Book a massage.
Or rather, set aside a few minutes every night to give your scalp one. Massaging your head stimulates blood flow, which helps expedite the delivery of those all-important nutrients to your hair follicle. The relaxed muscles and sounder sleep are just a bonus.
Get a trim.
You've heard it before, but it bears repeating. Keeping up with your trims throughout the tedious growing-out process will ensure your hair stays healthy and fresh-looking. No, it won't speed things up, but it will make you feel better during the wait. You can ask your stylist for as little as a ¼ of an inch off—just give it a try. Plus, it will keep any split ends from traveling up the shaft.
Put down the blowdryer.
Heat styling is notoriously not so good for your hair—we don't have to tell you that. And if you're the type who has to work extra-hard to achieve length, it's going to require some sacrifices along the way. Ask your stylist what Aveda products he or she would recommend for a successful air-dry experience. (We love Thickening Tonic and Smooth Infusion Nourishing Styling Crème.)
Deep condition.
Commit to nourishing your hair with a weekly hair treatment. Aveda has a wide variety designed to meet your needs—from Dry Remedy Moisturizing Masque, which seals in moisture with Brazilian buriti oil, to Color Conserve Strengthening Treatment, which promotes vibrant color while strengthening hair with the same Morikue protein complex found in the Shampure line.
Spring for extensions.
If you're still not reaching the lengths of your dreams, give Vomor Extensions a try. These high-quality tape-in hair extensions can add not only length but also volume and color-enhancement and are non-damaging to natural hair. They're an investment that can be re-used for up to a year when properly cared for.
Best of luck! Come see us for a trim — and if you're feeling disheartened, remember these words from author Napoleon Hill: "Strength and growth come only through continuous effort." 😉