30 Mar

TOP 5 REASONS TO GET REGULAR FACIALS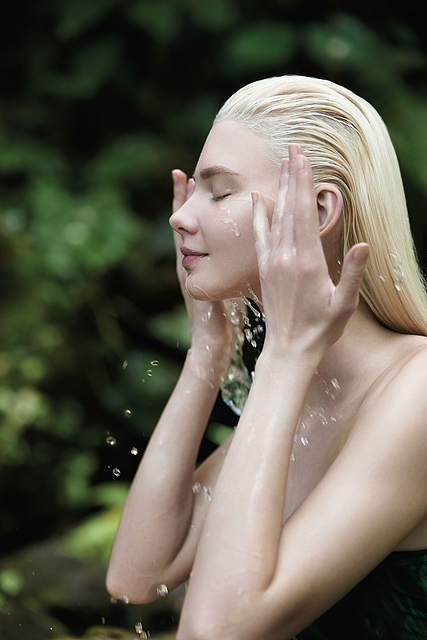 When it comes to skincare, you're probably familiar with (and following) the basic rules of thumb: make sure to use sunscreen, don't fall asleep with makeup up, exfoliate regularly (but not too regularly!), cleanse morning and evening.
You probably think you've got it handled—and you're probably mostly right. But if your skin isn't getting occasional professional attention, something's missing. Just think of your skin like you think of your teeth: no matter how diligently you brush, floss, and swish, you're not going to deprive something you need to last a lifetime from next-level TLC.
Ahead, what you gain when you commit to regular facials.
Access to Professional-Grade Techniques—and Products
You probably know that a session with a licensed esthetician includes next-level cleansing and exfoliation. Extra steps like steaming the skin (which, disclaimer, isn't safe to try at home) allow products to penetrate more deeply and work more effectively, while extractions help clear out the gunk you can't get to yourself. And as any committed skincare maven can attest, professional strength exfoliation of some sort—we favor plant-derived enzymes and acids—amps up your glow factor in a way you just can't replicate at home.
But did you know that in addition to these elevated techniques, the products used during a facial are professional-grade and not available for sale? The high potency of these products that makes them so impressively effective means they're fit for professional use only.
Services Tailored to Your Unique Needs
Even if you're not suffering from acne or other chronic conditions, an esthetician can identify the areas in which your skin could most benefit from extra attention. For instance, in Northern Colorado, the altitude and proximity to the sun often take their toll in the form of both dryness and hyperpigmentation, says Trios esthetician Lauren Johnson. Sound familiar? Try a Botanical Skin Resurfacing Treatment. "It helps slough off the outer layer, helping moisture into the skin and preventing damage from penetrating any deeper," says Lauren.
If you're not sure what you're looking for, the Elemental Nature Facial is a good place to start. "It's customized, so the professional gets to assess the skin and provide the right treatment, rather than following the protocol of a specific facial."
Customized Skincare Recommendations
Playing skincare roulette can be an expensive—and often disappointing—game. Whether changing seasons have created a need for new products or an old favorite just isn't cutting it anymore, an esthetician can point you in the right direction and eliminate the guesswork that so often accompanies skincare choices. And even better? "There are a few lines, like Botanical Kinetics, that come in travel sizes—so you can experiment with the benefits of the line without having to make a huge investment," says Lauren.
Current lineup already working wonders? There's no pressure to try something new—a facial will simply complement all the good you've already got going on.
Improved Skin Integrity–and Less Sensitivity 
A common misconception about facials is that they can be irritating for those with skin sensitivities. And while this can certainly be the case, we work exclusively with Aveda's gentle but effective botanical products to make sure that won't happen to our guests.
"The thing about Aveda skincare is that it really works to maintain the integrity of the skin as it's treating it," says Lauren. "So when people switch to Aveda, you start seeing calmer skin with less sensitivity and overall better skin tone. You can have similar—if not better—results as you would get from MediSpa treatments, without the potential damage and side effects."
Time to Unwind
The elevated products and techniques are crucial, but facials aren't just about the technical. They're luxurious experiences that deliver mental benefits along with the physical. And when your me-time comes with glowing skin, what's not to love?
Convinced you yet? We recommend getting a facial every 8-10 weeks for best results, or at least seasonally—which, by the way, is a good rule of thumb for how often a change is needed in your skincare regimen, anyway. Go ahead—get your glow on!