15 Oct

Our Nail Services: What's New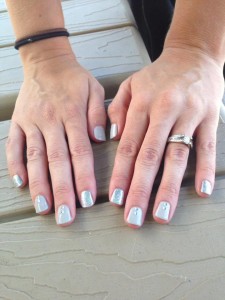 Perhaps the best-kept secret of our salon is one we don't want to be a secret at all. Did you know in addition to our salon services we offer an array of nail services? Just like your hair, it's important to keep up with your nails. Together, they complete your look. Curious about what we offer? Read on for more.
Routine care
Specializing in the natural care of nails, our expert manicurists offer several options, whether you need a simple service or are craving something decadent. The holidays are here so you might be feeling a bit anxious. Our Stress-Fix Manicure and Pedicures are your answers. The blends of French lavender, lavandin and clary sage offer a calming experience, and when combined with acupressure and reflexology, help stress levels recede. One of our personal favorites? Our Aromatherapy Manicures and Pedicures. These include cuticle treatment, exfoliation, massage and a natural buff or polish.
For the truly indulgent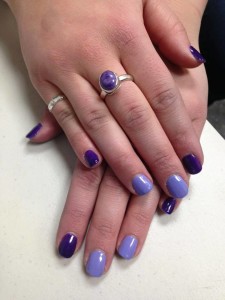 Our most luxurious nail treatment is also our most popular. Our Beautifying Hot Stone Manicure and Pedicures last 80 minutes each and range from $50 to $75. What makes them so special? Aveda. The nourishing properties of the Beautifying Composition Oil (a certified organic blend of rosemary, lavender and bergamot essential oils) in the bath soak combined with steamed towels leave you with noticeably smoother hands and feet. In addition, this treatment includes a salt glow exfoliation using Dead Sea salts and Beautifying Oil, a special self-warming, detoxifying, seaweed masque and a paraffin dip with heated mitts. And it doesn't stop there. Also included is a hot stone massage with Beautifying Moisturizer, cuticle treatment and a natural buff or polish.
Similar to our Beautifying Hot Stone Treatments, our Spa Manicures and Pedicures include cuticle treatment, a salt glow exfoliation using Dead Sea salts and customized oil, steamed aroma therapy towels, paraffin dip with heated mitts, massage, and a natural buff or polish. These treatments are a bit shorter, lasting 70 minutes and ranging from $40 to $60.
It doesn't have to end!
Our add-on treatments are just what you need to give yourself—and your hands or feet—that added boost. Whether it's a French Polish, a Polish Change, a Shellac Removal, or our Hand Relief Renewal Treatment, our add-ons are a great way to maximize your time at the salon.
Our Hand Relief Renewal Treatment—just $10—rejuvenates and renews the look and feel of your hands, which is one of the first areas to show signs of aging. Incorporating a masque and massage techniques, this treatment features Hand Relief Night Renewal Serum and Aveda's bestselling Hand Relief Moisturizing Crème.
Trending tips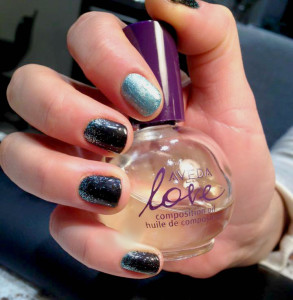 Football season is in full swing and we couldn't be more excited. Did you know we can customize your nail colors for your favorite team? That's right, CSU fans! Let us help you show your spirit by adding a bit of green and gold to your nails or blue and orange for you die-hard Bronco fans. From school colors to French tips to glitter ombre your nails are perfect way to express yourself. In addition to all the aforementioned services, we're happy to offer combined packages for both hands and feet. Check out all of our services here.